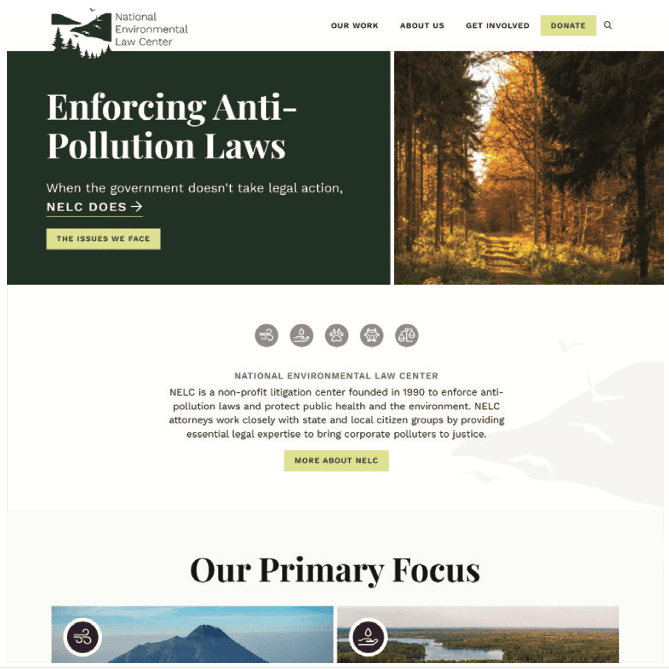 BOSTON—In April, NELC launched its redesigned website at a new, simplified web address, NELC.org. More than a year in the making, the new website provides expanded content, incorporates updated logos and imagery, and includes intuitive ways for visitors to learn about our work.
Crafted for a wide audience—including NELC supporters, community activists, other environmental organizations and legal practitioners, and job applicants—the site organizes NELC's advocacy according to the broad issue areas our work addresses, such as clean air, clean water, and species protection. Visitors can review a synopsis of the historical and legal framework for each issue and browse NELC's 30-plus years of enforcing environmental laws. Case summaries cover decades of successful litigation, with links to contemporaneous press releases, newsletter articles, and media reports.
"NELC's track record of holding the nation's largest polluters accountable speaks for itself—and our redesigned website reflects that," explains NELC Attorney Matt Donohue. "The new website puts this work front and center, allowing NELC members to explore our history and the many accomplishments enabled by their financial support." NELC encourages all of our members to visit NELC.org and to reach out with any feedback.